Archie Wilkinson
Archie compliments a traditional approach to osteopathy with a modern understanding of movement and rehabilitation, to provide a holistic experience that caters for a variety of musculoskeletal complaints. His passion for, and understanding of, sports heightens his interest in body performance and injury prevention.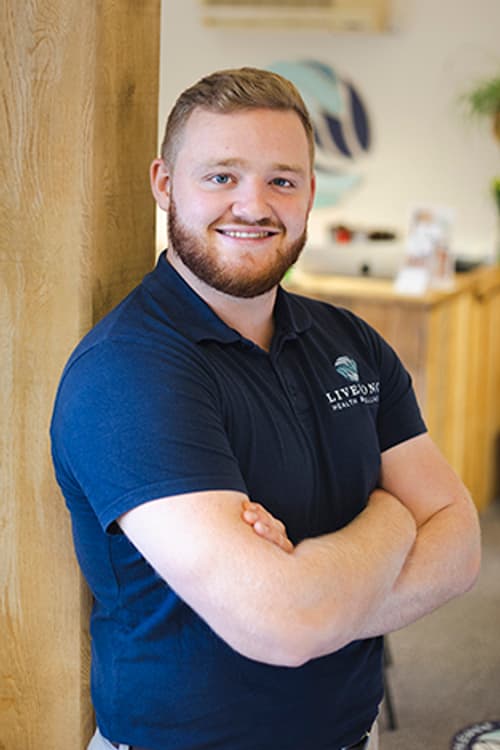 Archie comes from a family with a medical heritage. His father, Henry is a GP and his mother Sue, a nurse. After being impressed by the treatment he received from an osteopath for a rugby injury Archie's interested was peaked. He took inspiration and gained experience from several St Joseph's College alumni who set an example as top-level practitioners and as a result relocated to London to start his training.
After graduating from the University College of Osteopathy, Archie returned to Suffolk to launch his career and joined the team at Livelong. His comprehensive understanding of athletes and the dynamics of team sports stems from years of playing both cricket and rugby, representing Suffolk county at a junior level. Archie received full school colours at St Joseph's college for both sports and continues to play recreationally for locals sides Hadleigh and Copdock cricket clubs.
Archie honours the roots of osteopathic medicine incorporating the principle of 'structure governs function' throughout assessment and treatment whilst respecting the whole body as a unit.