Rebecca Morton
Rebecca Morton M.Ost Do. ND. Osteopath & Naturopath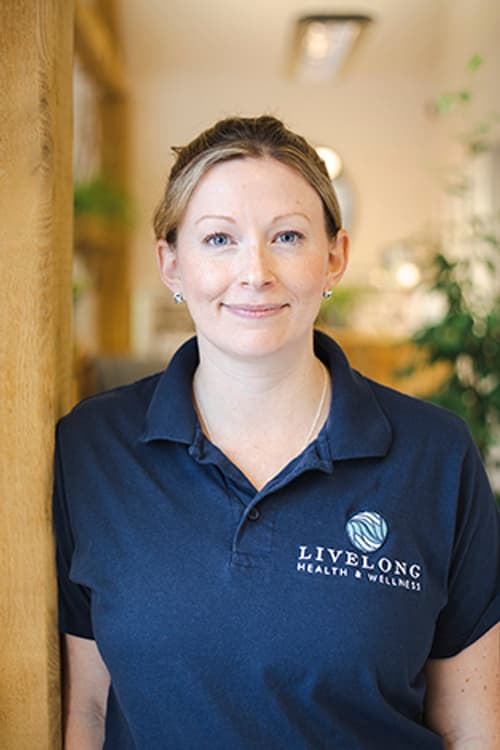 Rebecca graduated from the British College of Osteopathic Medicine in London with an undergraduate master's degree in Osteopathy and Diploma in Naturopathy in 2012. Since graduating she has kept up to date with various other courses for example:
Dry Kneedling
Kinesiology Taping
Cranial Osteopathy
Treating the Pregnant Patient (Bump to Baby)
Foot Mobilisation
Insight into Treating and Conditioning Professional Athletes
Cognitive Behavioural therapy (CBT)
As part of our Osteopathic team at Livelong, Rebecca brings a different approach to osteopathic treatments to that of other members of the team. If appropriate for your individual treatment you may find she utilises Visceral Osteopathy to help promote healthy organs, as well as cranial therapy which utilises a gentle form of treatment using light pressure around the body (normally focusing on the head). Cranial therapy requires a highly developed sense of touch to feel subtle changes of tension and tissue quality.
Outside of her clinic work, Rebecca has a keen interest in sport, playing netball for the 'Sudbury Jets team', whilst also working at Sudbury Gymnastics club as a qualified level 3 gymnastics coach teaching all abilities from ages of 3 to adults.