< Back to Articles
---
How osteopathy got me back on my kite board after two years of pain.
09th January 2016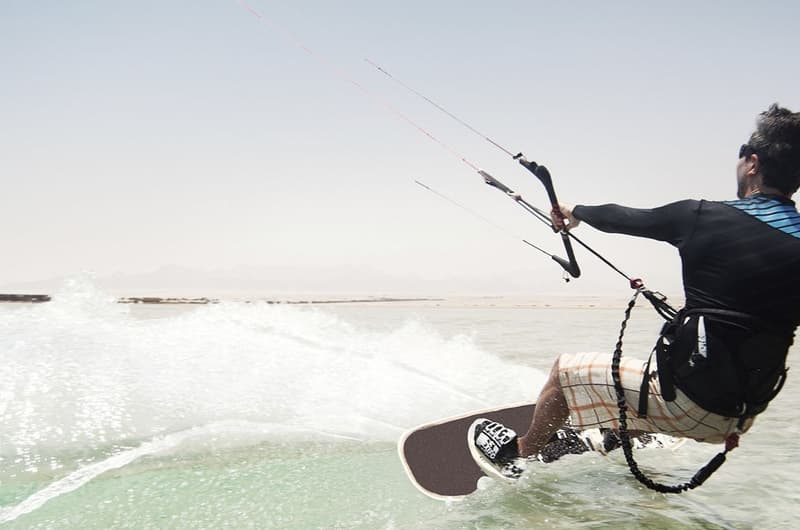 "I have had chronic back pain since 2012 and have had just about every procedure except for surgery without success until I met Tom. Within a few weeks my condition has improved so much that I am back kite surfing again and managing a very physical job." - Adrian
Adrian is a really fit and active guy, who works in an incredibly physical job that means lots of hours in his van each week, regularly staying in hotels and operating on minimal sleep.
He first visited me having been in near constant pain for two years. He had been out kite surfing on the water, had taken a jump, was 30 feet in the air, came down hard and landed feeling immediate pain in his low back. Over the next two years he had lots of investigations from MRI, CT scans, injections to physiotherapy assessments. Some of which helped in the short term but nothing was giving him lasting relief, and more importantly for him, nothing was enabling him to be back out on the water.
When people have been suffering pain this long, it is very frustrating.
Although patients often feel exasperated by the health system after undergoing many procedures and checks without tangible results, their time and efforts are never wasted. As with Adrian, when he arrived with a history of other expert opinions and results, it helped me to put together the puzzle and find the root cause of his problem.
What sets osteopathy apart is approaching the person not the problem. With Adrian, it quickly became apparent that many of the pains he had become accustomed to, were occurring because he was afraid to move around his injury. This was resulting in him naturally stiffening up as he used his body in different ways to compensate and protect the area of pain. This is what we all do, it is natural for the body to try to adapt, but continuing to adopt the wrong form can cause an even bigger problem.
For Adrian we used osteopathy to treat his back pain. This was not a case of using manual therapy on this one isolated area, but working across the body to release all of the troublesome parts that were contributing.
Then came the important bit. By working and talking with Adrian, it had become apparent that the biggest problem factor was not having a clear picture of what was going on with his body to give him such long-term pain. As an active and proactive guy, we worked to help him gain a better understanding of what his body should and should not do. Through discussing form and function, as well as demonstrating exercises that fit into his regime, we have been able to work to prevent pain occurring from the stresses of his day-to-day life.
Through working with Adrian, I'm pleased that we have now got him to a stage where he is able to manage his pain much better. He has begun training his body again, and more importantly he has been out on the water kiting for the past three months. The last time I saw him, by his own admission he had slightly overdone it with five hours on the water, but he was certainly smiling as a result.