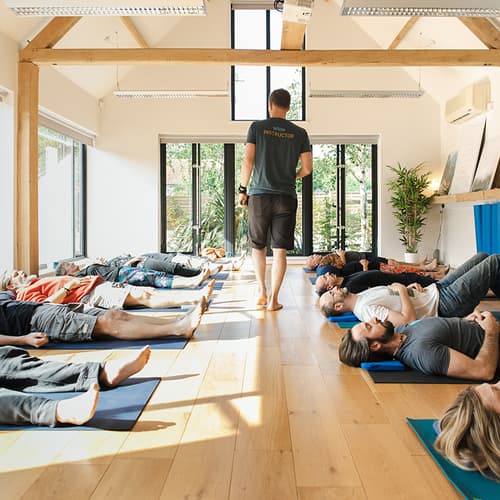 Our aim is to change how you react to the decisions you make about your health
Livelong provides an exclusive space and sanctuary from today's busy world from our Hyntle Barn Clinic. Learn to breathe, stretch, balance, improve muscle strength, reduce stress, manage your sleep and prevent pain via tactics and treatments that fit into your life.
Whether you are a busy professional, proactive parent, weekend warrior or just a little lost with your health and fitness, we are a place to come and reset. Our team will take you through a journey to rehabilitate, regenerate and relax.
Wim Hof Method
Find out about and book a place at our next workshop
Learn More
Covid-19
Latest updates and policies at Livelong
Read more
Project Livelong
Get health & wellness support beyond our clinic rooms
Visit